DEVELOP YOUR PROJECT MANAGEMENT SKILLS! ACHIEVE YOUR DREAM!!

The year 2020 is here! Happy New Year! Some of our high expectations for personal development for 2019 were not achieved. It's time to refocus on reaching these goals and new ones in the year 2020.
If you had goals for personal development, now is the time to take actions towards achieving these goals.
Don't throw these great goals away. Let's take you through the Project Management journey...
Longhall Consulting is offering a 25% discount on our Executive PMP/PRINCE2 Project Management Training.
Individual bonus:
You pay just N60,000 for the course instead of N80,000
Group bonus:
Come as a group of 3 and pay N162,000 instead of N240,000
Having
PMP or PRINCE2 Certification
on your resume is seen as a huge advantage for candidates and recruiters alike, today. Spice up your resume, add immense value, demonstrate proof of your commitment, and set yourself apart from your peers so hiring companies would prefer your resume.

Take advantage of this Opportunity!! Hurry and enroll. The first 3 people in Abuja, Lagos and Port Harcourt who register get to pay just N56,000 instead of N80,000.

This offer is available until 18th of February 2020. Don't miss it.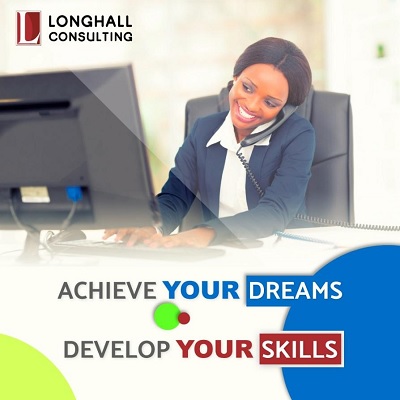 So many people still choose to go with our more 'traditional' method of classroom learning in
Abuja, Lagos and Port Harcour
t. Lead by our
passionate and experienced trainers
, will take you through the 2 weekends (Saturday and Sunday) sessions of training and you will be glad you came.
PMP
Price:
N80,000.00
NOW:
N60,000.00
Join Now & Get Discount
PRINCE2
Price:
N80,000.00
NOW
: N60,000.00
Join Now & Get Discount
TRAINING DATES: on weekends 22nd, 23rd, 29th of February, and 1st of March 2020

WHERE:
ABUJA
I
LAGOS
I
PORT HARCOURT
TO CONTACT US:
Please call or send Whatsapp message to Lucia on
08034135052
or email us at:
[email protected]