With hundreds of thousands of online orders made daily, it is no doubt that the future for trade lies in Ecommerce, in the same line, there is no doubt on the success of Ecommerce business achieved so far in Nigeria. in a
survey by Philips Consulting
, it has been reported that within the last two years, investments into the retail industry have grown to over N205.4 billion.
This online training course on Ecommerce "Ecommerce Business Training for Startups & Entrepreneurs (Types, Starting, Tools, Marketing and Strategy)" is currently one of the most robust digital training ecommerce course you can find on the web for Nigeria context, you can take it online at your own pace and time, your own convenience, on
www.dovilearn.com
In this online course, you will learn the secrets of E-commerce Business, Strategies, Types of E-commerce, Basic SEO for Ecommerce, DIY Product Photography, the new Facebook Commerce, Marketing Strategies for E-commerce and so much more.
Click on the link to see complete course outline:
www.dovilearn.com
You will learn the fundamental challenges faced in E-commerce; such as returns and fake orders, and how to tackle it, including common mistakes in Ecommerce. You will learn how to structure your business and turn it into a 7 figure earning venture.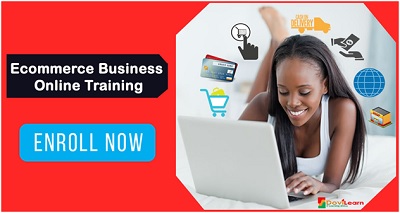 Who the course is suitable for:
This course is readily and openly available to those who have willingness in venturing into the business of online trading. Suitable for entrepreneurs, students, existing ecommerce professionals, anyone looking to start a new online selling business or already selling products, or anyone already running an Ecommerce business.
Cost:
This course is currently available for
N2,000
only for first 1000 candidates to enroll instead of regular
N10, 000
.
Hurry now and be among the first lucky 1000!
What you will get:
Over 60 Page Downloadable Handbook well detailed with graphics and illustrations
Over 8 hours online video on www.dovilearn.com
Access to DoviLearn.com Ecommerce community where you can ask questions and actively engage
1 Year access to the course to learn at your own pace, time and convenience, including access to course upgrades
Certificate of Training Completion upon completing the training
And so much more.
Getting Started:
Click on the link, click on enroll button on the course page, sign up, fill in your details. You have option to pay online with credit/debit card or through bank transfer. Payment done online with credit/debit card gives you instant access to course. For Payment done through bank deposit, course will be activated in less than 2 hours upon confirmation of payment.
Hurry now!,
click here to enroll