Are you interested in a Scholarship to study for your Master's with a UK university?
Come to the Unicaf Open Day in Abuja to claim your scholarship!
Visit us on Saturday, November 23rd, 2019 from 10am to 7pm, at the Chelsea Hotel, Plot 123, Cadastral Zone A, Central Business District, Abuja.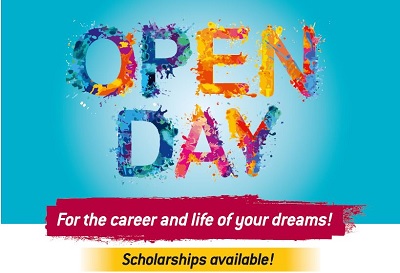 Discover the amazing opportunities for higher education offered by Unicaf.
Take advantage of our special promotion of 80% Scholarships for all eligible visitors to the Open Day in Abuja.
Learn about the range of Bachelor, Master s and Doctoral degrees offered by reputable universities in the UK, the US, Europe and Africa through Unicaf.
Find out how you can keep your job and salary and study, through flexible online delivery.
Study online and graduate on campus with exactly the same degree as your on ground fellow students.
Come to the Unicaf Open Day in Abuja to discover how Unicaf can help you build the career and life of your dreams.

Watch informative presentations at: 11am, 2pm and 6pm.
Speak with experienced Student Advisers, who can answer all your questions and guide you in your choices.
Unicaf has so far awarded over US $90 million worth of scholarships to more than 25,000 students, living in 156 countries across the planet.
See you in Abuja!