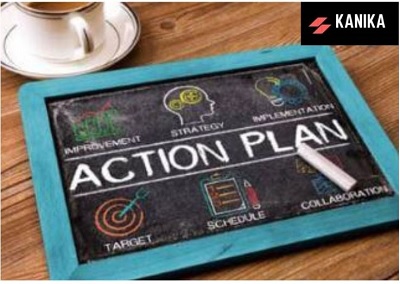 Project Management Professional (PMP) ELearning Course
Whatever your field maybe, you and millions of people are constantly managing projects without realizing it. The dynamics of managing a project from inception to closure within the constraint of time, cost and scope can never be underestimated.
Kanika Learn is offering everyone the opportunity to get our discounted Executive online Project Management Professional (PMP) course for just
N5,000
only.
This is to equip you with the skills required to manage projects successfully. You get to pay just
N5,000 instead of the valued price of N40,000
.

CLICK HERE TO LEARN MORE

What You Will Gain
This is the perfect opportunity to advance your career and keep your skills sharp with Our Executive PMP - Project Management Professional e-Learning course. Gain access to our detailed, self-paced and interactive PMP training that you can complete fully online. By joining our PMP training you will:
Clearly understand what projects are and how they differ from operations and programs.
Understand the PMP framework (6th Edition) and also know how to apply it on real-life projects.
Equipped with the skills and competencies necessary to effectively and successfully manage projects.
Be prepared for the PMP certification examination.It's packed with quiz at the end of each section and at the end of the training you will have an opportunity to test how prepared you are for the certification exam with a 200 mock exam questions.
CLICK HERE TO CHAT WITH US ON WHATSAPP

This Course is For:

1.)
Early and Mid-Career Professionals
- The course will help you advance your career with a deeper understanding of core business and project concepts.
2.)
Leaders and Entrepreneurs
- You will develop skills that can help you, your team, and the organization achieves success.
3.)
Recent Graduates
- You will gain a competitive edge when entering into the job market with new, actionable skills and knowledge that employers are looking for.
This course is designed for managers in all fields and professions, project managers, project team members, project consultants, all those interested in learning the PMP framework, and those who seek to pass the PMP certification examination.

When You Register You Have Access To:
150 items on the platform that comprise of training videos, downloadable training materials, quizzes and review videos of the quiz.
Edge-of-your-seat online learning
At the end of the training you will receive a Certificate of Attendance
And we also provide guidance for the certification examination
You have access to the platform for 13 weeks (3 months and 1 week).
Quizzes at the end of every session and full PMP Practice examination at the end of the class.
How to register?

To get immediate access all you need to do is follow these 3 steps:
1.) Make a payment of N5,000.00 into the following account.
Bank Name:
GTBank
Account name:
Kanika Ventures
Account number:
0570083820
2.) Send an email to:
[email protected]
informing us about your payment or send an
SMS
to me on
09035876908
or send a WhatsApp message to us through this link:
https://bit.ly/2YqO3IR
3.) Then we get you started for your course.
P.S. This offer is only available till Thursday, 3rd of September 2020
.
Kanika Learn offers a unique and highly engaging way to learn vital project management concepts.Advance your career with our detailed PMP online training that makes it easy for you to understand the PMP framework and also pass the Certification exam.
To Contact Us:
Call:
Wunmion 09035876908
Email:
[email protected]
WhatsApp:
https://bit.ly/2YqO3IR
CLICK HERE TO LEARN MORE