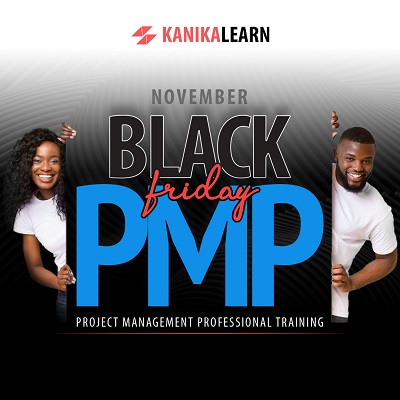 Let's get straight to it.
It's
November Black Friday 2020
.
But we're both adults, we don't have to wait.
We want you... as a customer.
You want an insane... deal.
So, let's get down to business right now!

You pay only N1,000
And we'll teach you the
PMP Project Management Professional
, and also give your access to PMP questions that prepares you for the certification exam.

We will give you access to:
150 items on the platform. These items includes training videos, downloadable training materials, quizzes, and reversed engineered answers to quizzes.
Quizzes at the end of every session and full PMP simulated Practice examination at the end of the course.
Certificate: At the end of the training you will receive a Certificate of participation. With the certificate issued, employers can verify at any time from our online portal that you have completed the course on our platform successfully. Click here
How to get this offer
Now that I have your attention...
Do I have your permission to over-deliver?
When you click this
link
and fill it, we will send you a
coupon code
.
What does the coupon code do?
It's simple.
It unlocks everything above so you can get it for just a payment of
N1,000
(regularly N20,000)...

Happy Black Friday!
Click here
to get the most valuable Black Friday Deal ever.
P.S.
Right now this offer is only valid to the first 500 buyers and the last time we made an offer similar to this, over 1,000 people bought it almost immediately (and this deal is better).
- Kanika Learn

To Contact Us:
Phone:
09035876908
WhatsApp:
08120284781
Email:
[email protected]