A team of practicing professionals with several years of real-world different project experiences in their various fields who are ready to transfer that knowledge, we are DFQ Standard Limited -
www.dfqstandardlimited.com

GET THE KNOWLEDGE AND THE SKILLS TO GET THE RIGHT JOB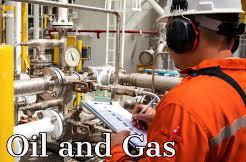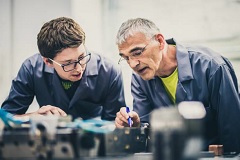 DFQ will be running professional training for its Engineering, Project management, and different software courses as listed below:

ENGINEERING & PROJECT MANAGEMENT COURSES
We offer training programs in the following fields:
Piping Engineering Design
Pipeline Engineering Design
Mechanical Engineering Design
Instrumentation Engineering Design
Electrical Systems Engineering Design
Civil/Structural Engineering Design
Process Engineering Design
Project Planning and Control (Project Management)
Document Control
Pipe Stress Analysis
ENGINEERING & PROJECT MANAGEMENT SOFTWARE COURSES
AUTOCAD
PDMS
ETAP
STAAD PRO
CEASAR 11
PV ELITE
PRIMAVERA
MICROSOFT PROJECT
HYSYS
ADVANCED EXCEL
WEEKEND TRAINING (SATURDAYS ONLY):

Starting Date:
26th June, 2021
Duration:
5 Weekends (Saturdays only)
Class Duration:
3-4 hours / Class
Locations:
Port-Harcourt, Lagos and Abuja/Kaduna Training centers
For corporate (organization), weekly training, and advanced training
, kindly send a training request email to:
[email protected]
for more information.

For registration and further information, kindly send an email requesting the training application form
.
For Lagos center, send an email to:
[email protected]
For PH center, send an email to:
[email protected]
For Abj/Kd center, send an email to:
[email protected]

WhatsApp Message / Call on:
Lagos:
08051969094 / 08027301963
Port Harcourt:
08151154203 / 08027301963
Kaduna / Abuja center:
09042914557 / 08027301963
Visit
http://www.dfqstandardlimited.com
for more details
There will be a discount when you register for more than one course!!!