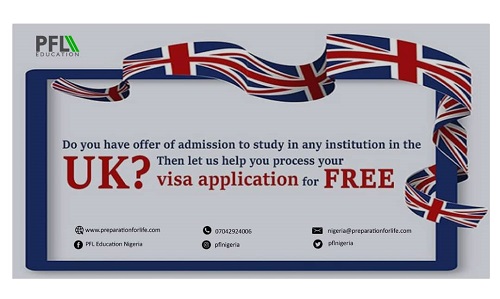 Do you have admission from a UK university?
Are you wondering what is next or how do you accept and secure your CAS statement?
Do you have your CAS statement and need expert guide to apply for your Tier IV UK Visa?
Do you have challenges booking your TB test?
PFL is here to guide you through the process and ensure you provide the right documents and take the right step towards achieving your goals.
ALL FOR FREE!

Click here now to sign up
Or Call or WhatsApp: 07042924006